Typetalk & Cacoo
An easy diagramming tool for Typetalk teams
Share, view, and discuss diagrams right in Typetalk
When you paste a Cacoo diagram's URL in Typetalk, the diagram viewer will provide a preview of each sheet right in Typetalk with the diagram viewer.
Get notified on diagram updates in Typetalk
When a team member updates or comments on a diagram, your team can receive updates right in Typetalk.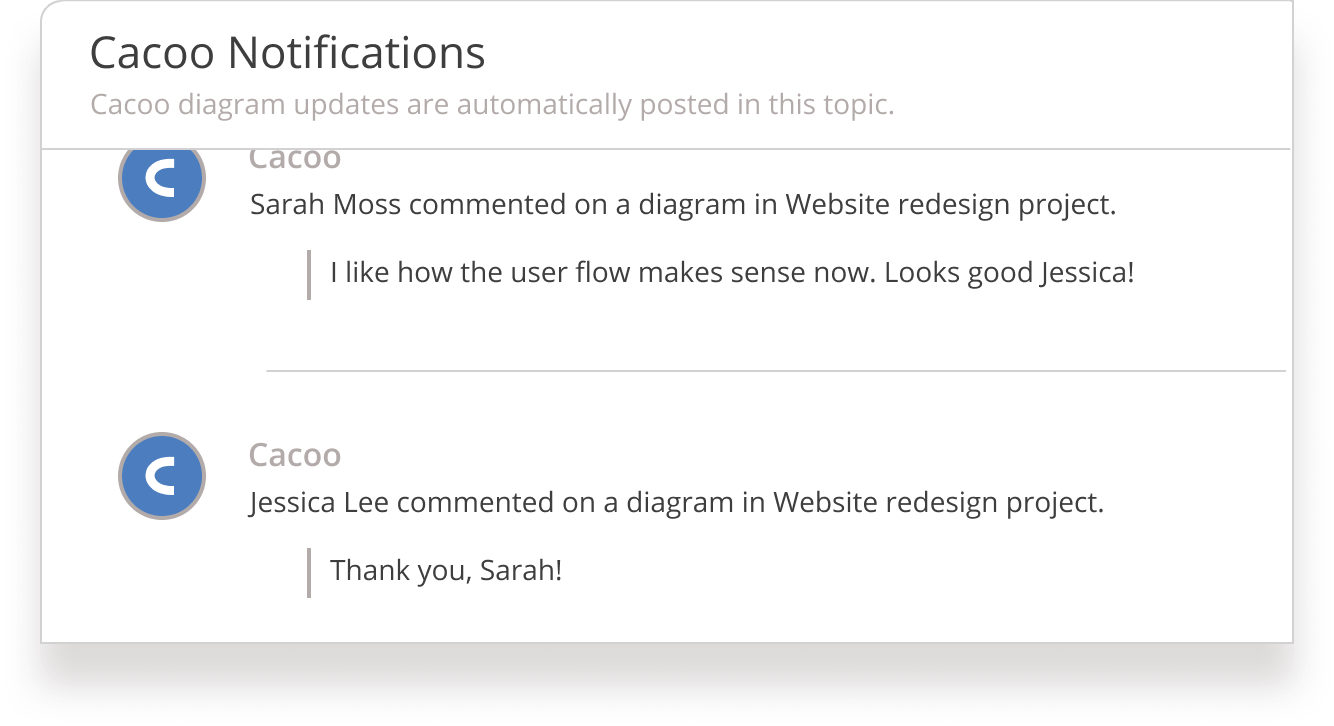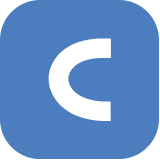 Use Cacoo to visualize any idea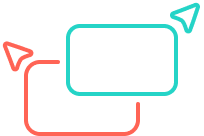 Simultaneous Editing
Review and edit the same diagram, at the same time. See where your team is working as you collaborate.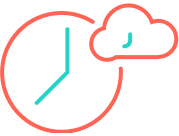 Revision History
See when a diagram was last edited, and save diagram versions to compare changes over time.

Exporting Options
Get high-resolution diagrams with SVG, PDF, PowerPoint, and PostScript exporting options.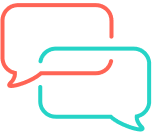 Commenting
Give feedback everyone on the team can view by adding comments directly to diagrams.

Embedded Diagrams
Embed your diagrams on a website or blog. They update automatically when edited in Cacoo.

Integrations
In addition to Backlog and Typetalk, use Cacoo with your other productivity tools such as Google Drive, Adobe Creative Cloud, and Confluence
Using Typetalk with Cacoo, your team can communicate
and visualize your ideas effectively.