Typetalk & Backlog
Project management for Typetalk teams
Create new Backlog issues directly in Typetalk
When you create a talk in Typetalk, you can use that talk to create a new Backlog issue right from Typetalk. New messages added to that talk will appear in that issue.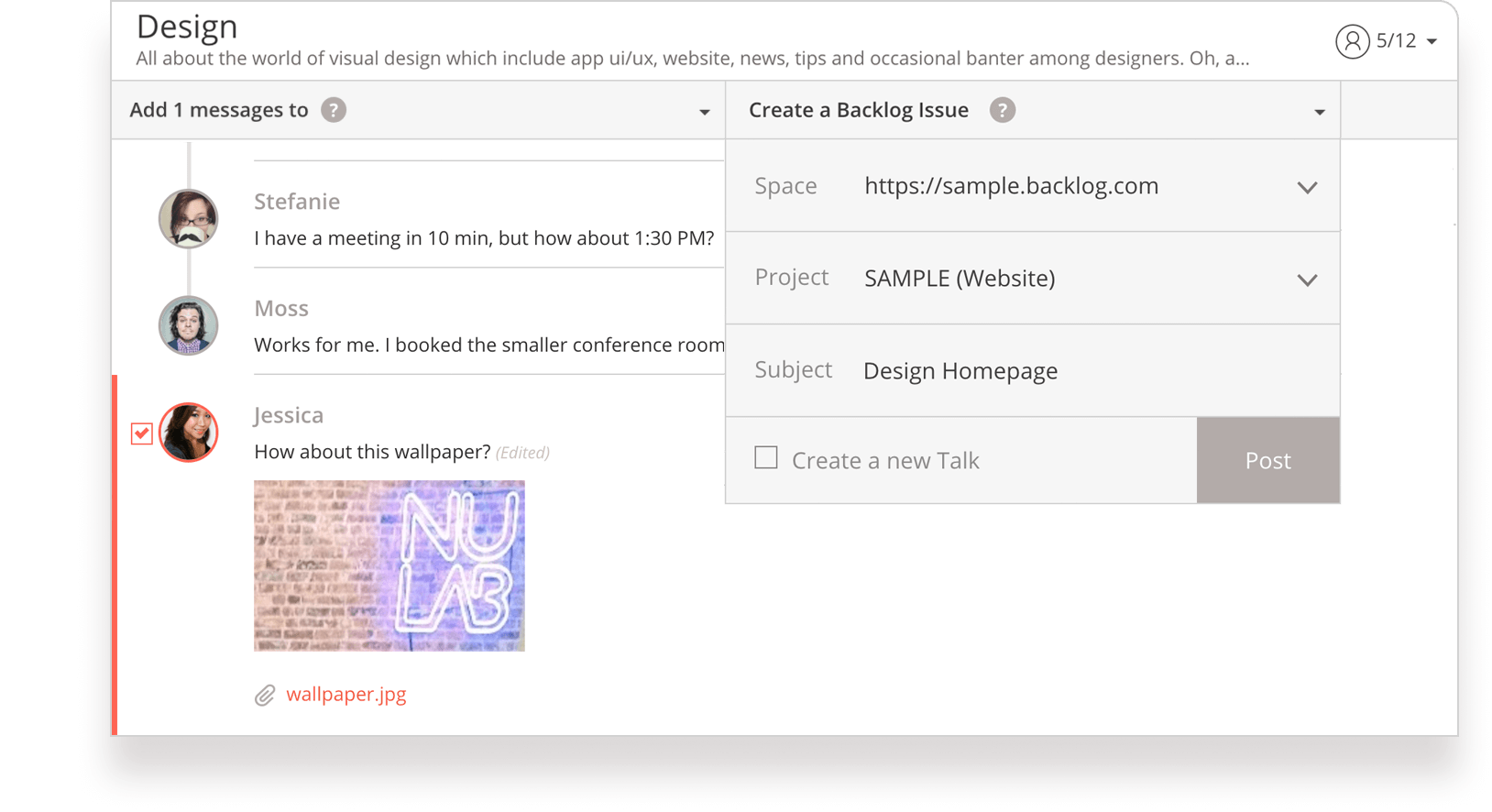 Get Backlog updates in Typetalk
Connect a Backlog project to a Typetalk topic to receive notifications on updates to issues, wikis, files, and pull-requests, as well as mentions in issues and comments.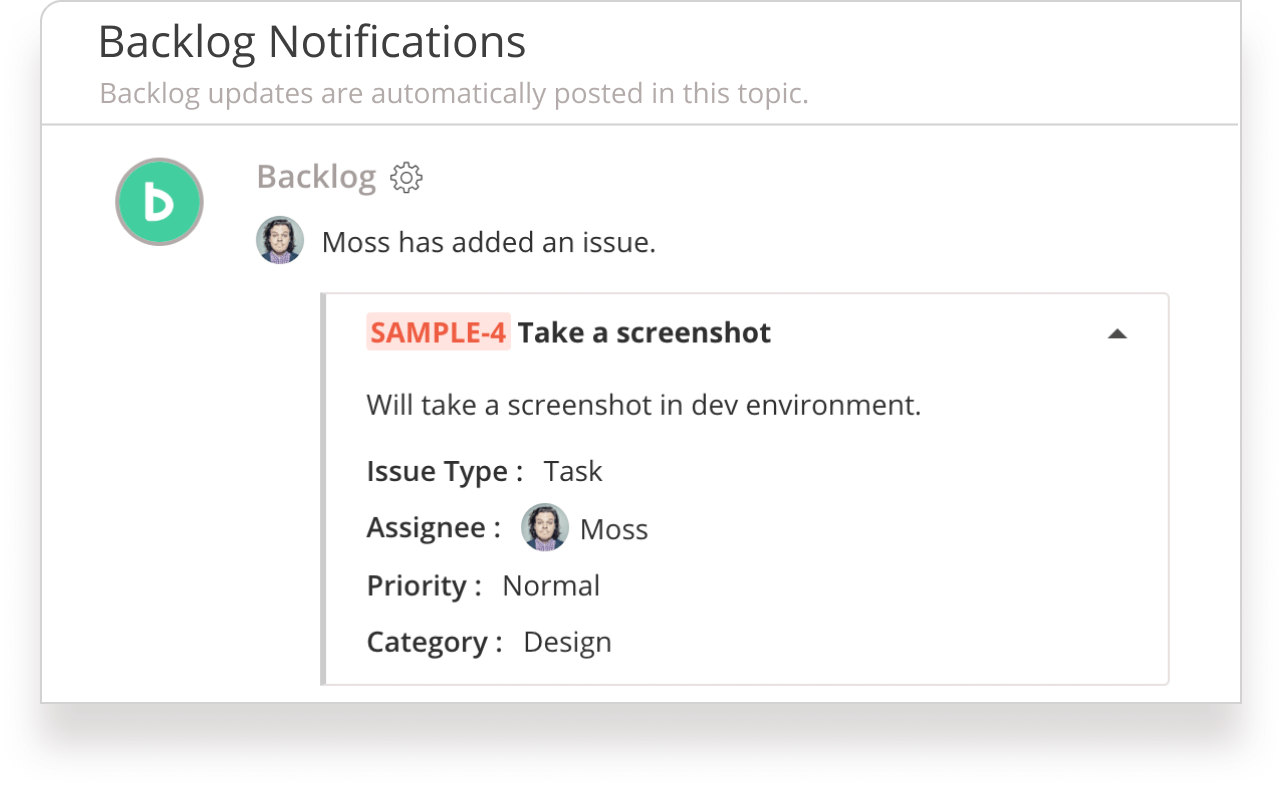 Preview Backlog issues in Typetalk
When you share an issue URL in a Typetalk Topic, users can hover over the link to view that issue's details without leaving Typetalk.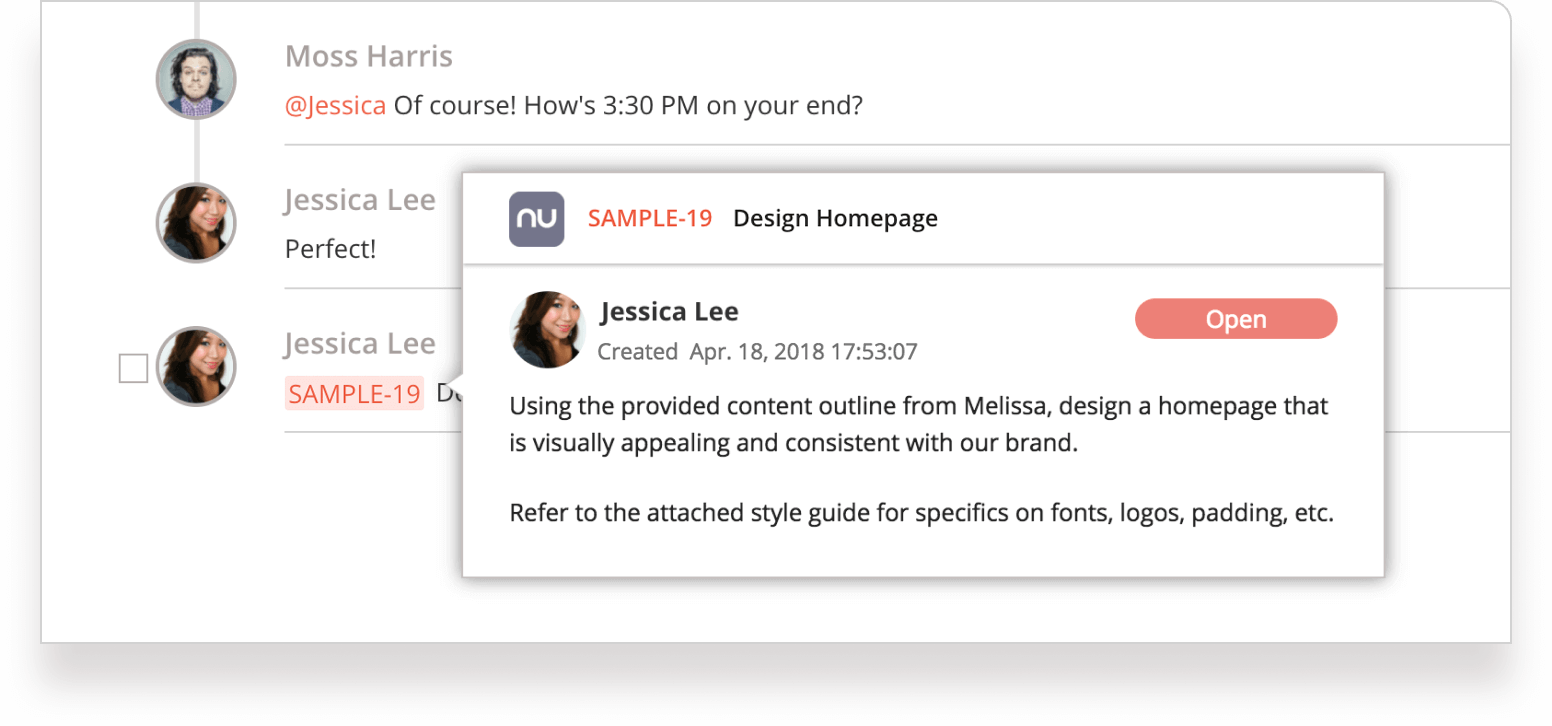 View Typetalk conversations in Backlog
Create a #Talk in Typetalk, and you can paste the Talk URL to Backlog. That URL will expand to provide a preview box of all messages in the Talk right in Backlog.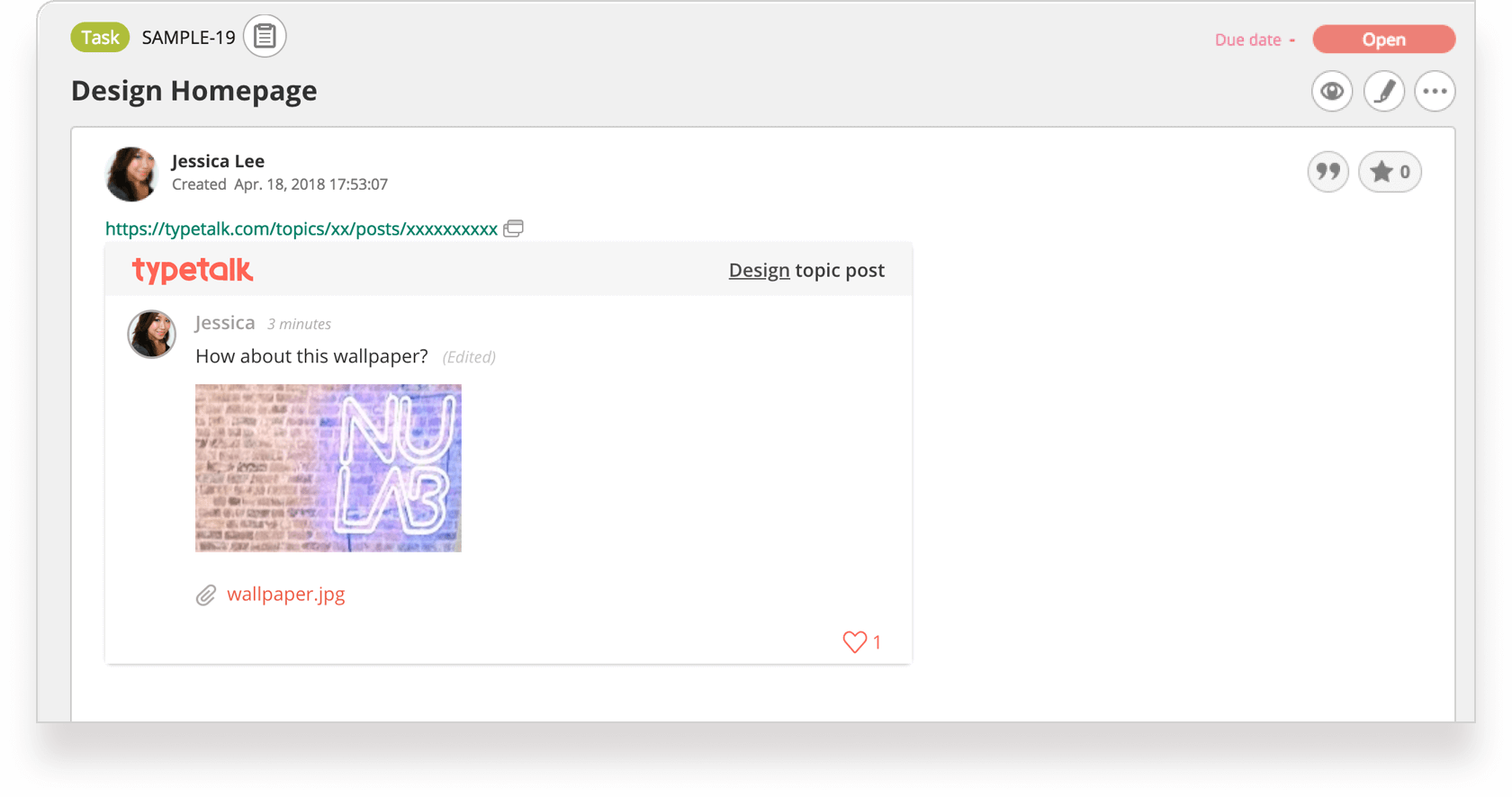 Add webhooks for Backlog activity
Set up a simple webhook, and your team will get notified about important Backlog events, like pull-requests, right in Typetalk.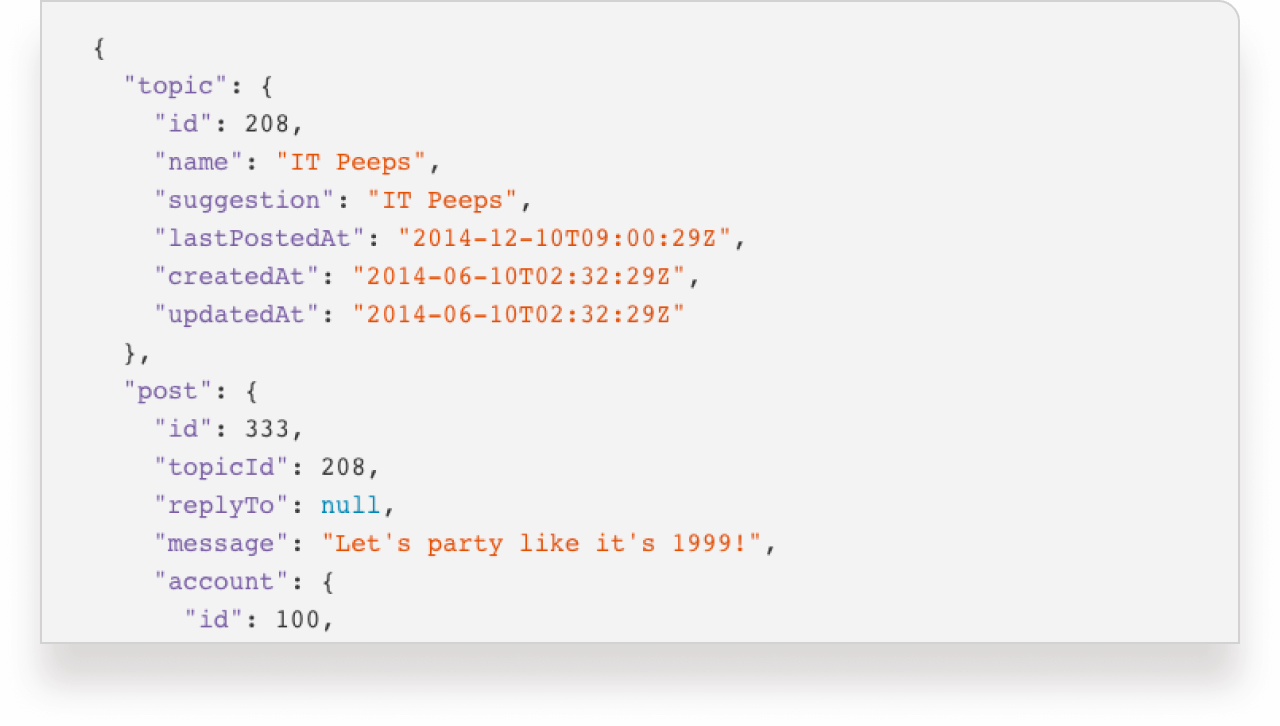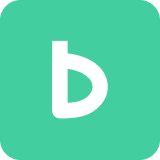 Backlog keeps your team on track

Project Management
Work with clients, stakeholders, and other teams on one connected platform to complete projects in record time.

Bug Tracking
Collaborate on bugs to release fixes faster. Tracking bugs alongside your projects provide greater transparency and insights.

Task Management
View, prioritize, and discuss all your tasks in one place. Get critical feedback and let your team know important updates with a simple notification.

Version Control
Host your code securely in the cloud with private repositories. Get a clear view of who's working on which branch, review others' work, and track changes.
Using Typetalk with Backlog, your team can communicate
and collaborate on projects with ease.