Individuals
For professionals needing to communicate efficiently with their clients and vendors on one-time project.

Teams
For small or large teams; whether you are a in a tech startup or a non-profit organization needing to discuss and share securely.

Sales

Designers

Freelancers

Developers

Marketers
Nothing baaah-ring here.
Few highlights on how we're making Typetalk fun
Like a message and keep
the good vibes rolling.
Did a team mate just share something funny? Or did your boss announce a piece of good news? Send a "like" their way and build team spirit.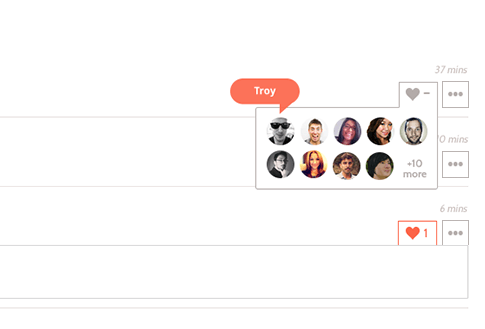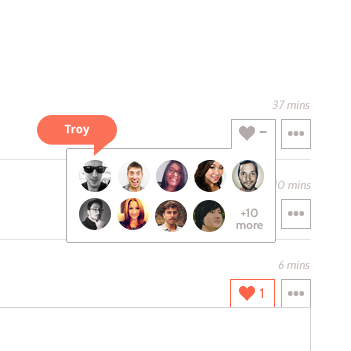 Create Talks to track
important conversations.
Talks uses hashtag "#" to save your conversation in a topic. Simply select important messages, create or add them to a "Talk" and never lose track of them again.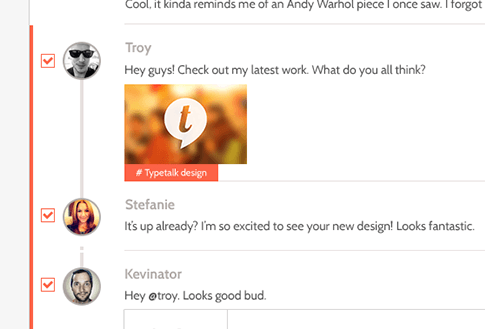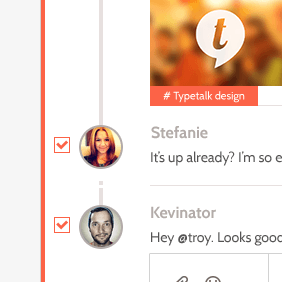 Keep track of likes with the
Likes Activity and be popular.
With the Likes Activity, you can view your received likes, keep track of likes you gave and discover new likes. Now you can be both cool and popular.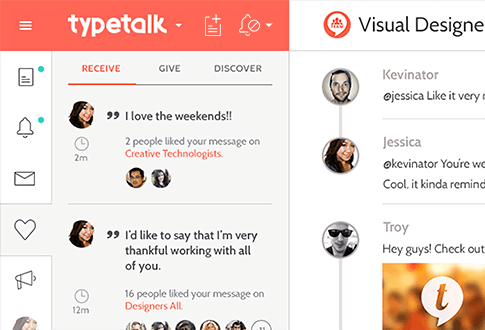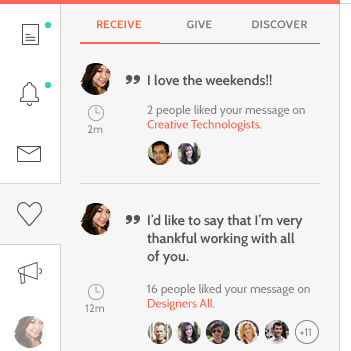 But wait, there's more!

Secure Team Access
As administrators, you can manage and set your team access privileges. And, Typetalk access is further secured by our two-step login authentication.

Filter Favorite Topics
You can search for specific topics and also filter them for easy access to the topics that are important to you.

Direct Message
Chat with your teammates privately by sending a Direct Message (DM) while on a topic or searching their names on DM page.

Drag n' Drop File Sharing
Simply drag and drop your image file (PNG/JPEG/GIF) to the reply box and hit enter to share it with your team.

Emoji
Typetalk supports Emoji characters on your chat messages to make typetalking fun. So go ahead and send that smiley to your boss.

API/Webhook
Developers are welcome to use our API/Webhook to create bots, custom tools and conveniently access posted messages and all data.
Grab Typetalk with you
and take it on the go.
Your discussions are securely sync-up with all your devices. Check in with your team on a project status or weekend plan while you are on the go with Typetalk for iOS and Android.