BOOKOFF sells second-hand goods online and in-store. They operate more than 840 locations throughout Japan and 12 stores overseas in the United States and France.
Executive summary
BOOKOFF was well known for their brick and mortar stores, but they were looking to expand their business online. They needed a way to communicate in real-time with six different system development companies, all working together to make their vision possible.
When email proved to be insufficient, they introduced Typetalk. The chat app allowed them to communicate in organized Topics and get faster feedback with both internal and external stakeholders.
Challenges
For years BOOKOFF had used Office365, but email was failing them. Messages were getting lost in long email threads and lag time between responses was creating delays. Exchanging progress reports and test results by email multiple times a day was time-consuming.
They introduced Typetalk in 2016 after success using Nulab's project management app, Backlog. Their IT department, working with six external system development companies, needed to be able to work together in real-time.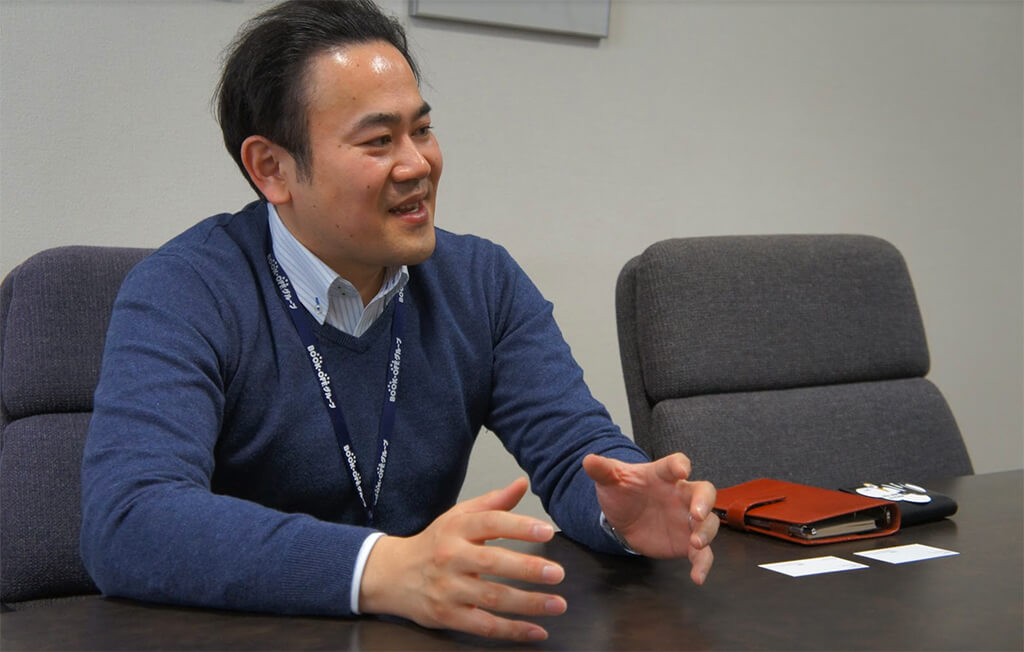 Typetalk's strength is that it makes it easy to grasp information. [It has] a highly readable user interface.
Masayoshi Narita
IT Supervisor
How product helped
Typetalk made it possible to share information without lag time, and consequently, the project progressed much faster.
Using Typetalk in conjunction with Backlog, they were better able to share information and manage tasks simultaneously.
Typetalk's sleek UI and simple formatting made it easy to keep up with the latest updates, and the search function allowed them to easily retrieve important information after the fact.
Future plans
After the success they've seen using Typetalk on this latest project, they're now planning to increase app adoption within the company as well as when interacting with external vendors.
They're also planning to use Typetalk to facilitate communication with store and area managers. Store managers nationwide gather every six months for a general conference review information such as sales and strategy. With Typetalk, they can make this information available in real-time.