Typetalk is a powerful chat app with a lot of useful capabilities for collaborating with your team. One of the easiest ways to speed through your workflow is with keyboard shortcuts.
With the adoption of a few quick tricks, you can navigate, filter, and edit your Typetalk topics and messages right from your keyboard.
Keep this infographic handy as you learn the best time-saving shortcuts Typetalk has to offer!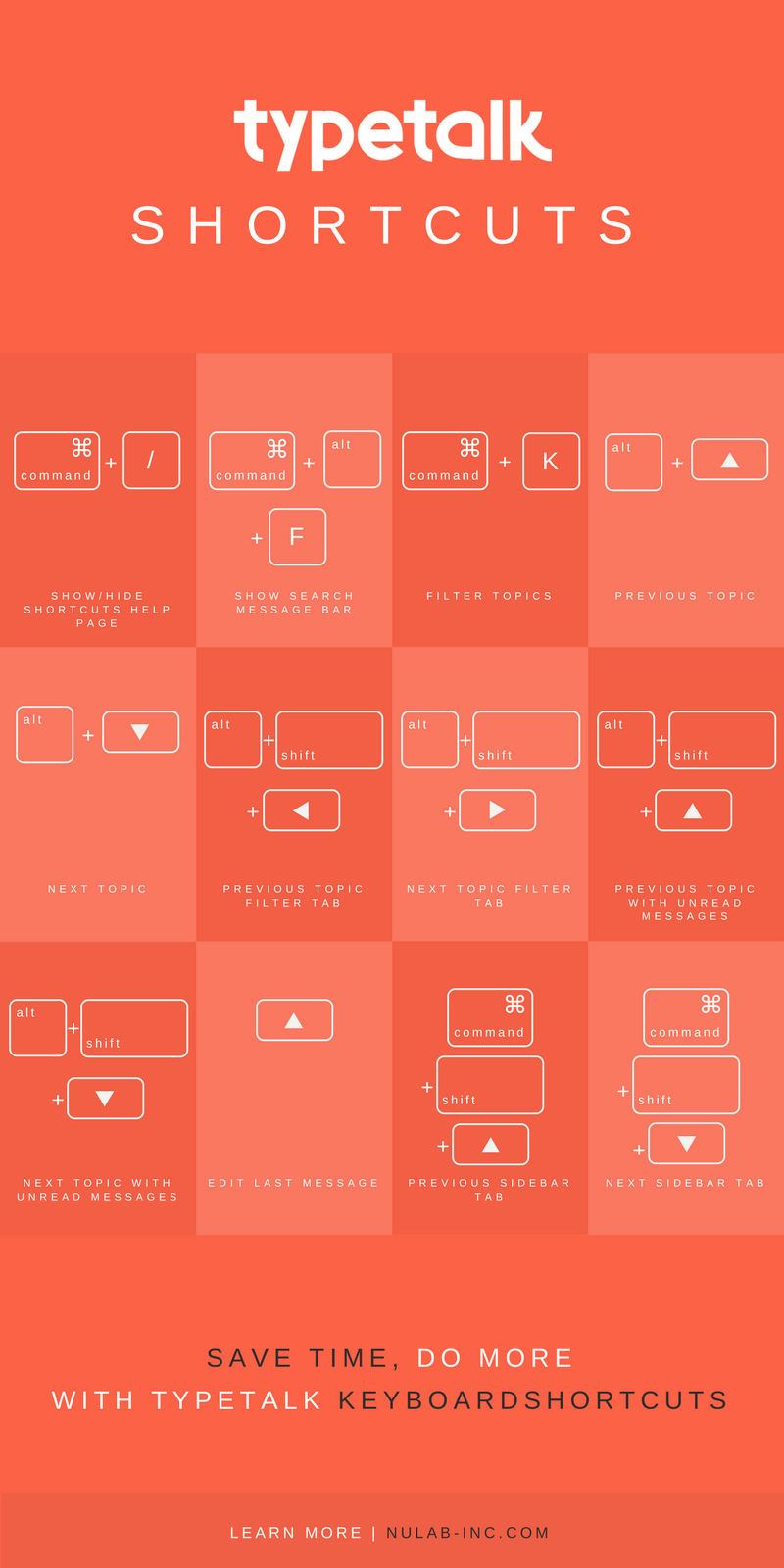 Save time, do more with @typetalkin keyboard shortcuts. This infographic will have you speeding through messages in no time!

Tweet this!